Today, we're diving into the wonderful world of gnocchi – those delightful little Italian dumplings made of potato and flour that melt in your mouth like clouds of deliciousness. We've gathered our top five gnocchi recipes to bring some extra warmth and joy into your life.
Classic Potato Gnocchi with Tomato Basil Sauce
You can never go wrong with the classics. This recipe features pillowy gnocchi drenched in a rich and creamy tomato basil sauce, sprinkled with freshly grated parmesan cheese. It's the ultimate comfort food that'll make you feel like you've been transported straight to Italy.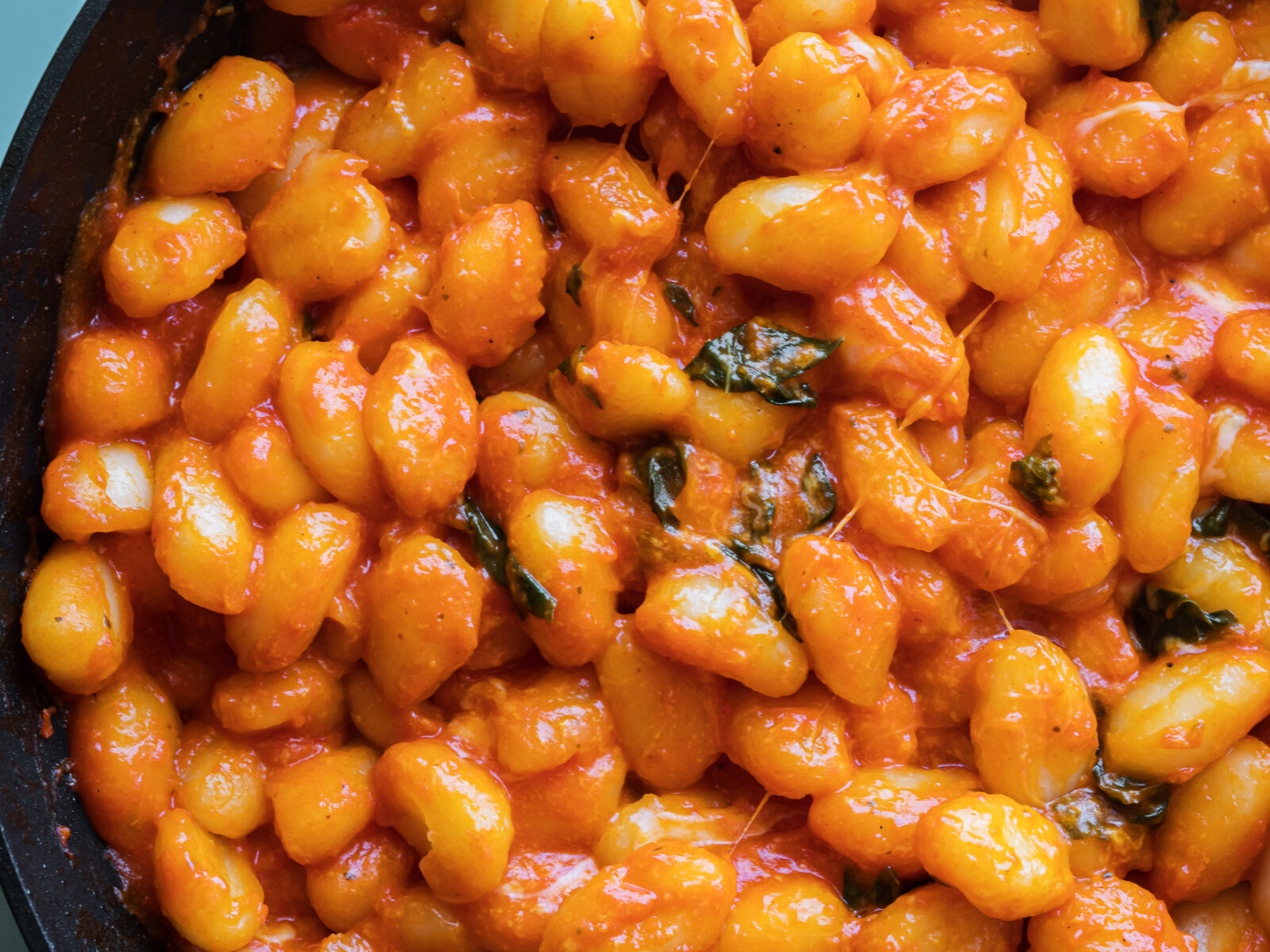 Skillet Brown Butter Gnocchi
If you want to save some time without sacrificing flavor, this skillet brown butter gnocchi recipe is for you. The dish features sauteed gnocchi, tossed in brown butter sauce, and then flavored up with mushrooms, spinach, thyme and Parmesan. It's a delightful combination of flavors that'll have you coming back for seconds (and maybe even thirds!).
Gnocchi With Pomodoro Sauce
Savor the delightful combination of soft gnocchi and vibrant pomodoro sauce in this traditional Italian dish. Paired with a fresh pomodoro sauce made from ripe tomatoes, fragrant basil, garlic, and onions, this dish is a symphony of flavors that will leave your taste buds dancing with delight
Cacio E Pepe Gnocchi
This scrumptious twist on the classic Italian pasta dish combines irresistibly tender gnocchi with the delectable flavors of pecorino romano cheese and freshly cracked black pepper. The velvety sauce is a harmonious blend of rich, savory, and peppery notes. Perfect for a cozy night in or a dinner party, this is a must-try.
Fried Butter Gnocchi with Garlic & Parmesan
Elevate your traditional gnocchi with this recipe that takes them to new heights. By pan-frying them in rich butter, you'll get a delectable crispy exterior that gives way to a fluffy and delightful center. The alluring aroma of garlic and the nuttiness of parmesan cheese will tantalize your senses as the flavors blend together in perfect harmony.
You can find all your gnocchi recipe needs at your local Doris Italian Bakery & Market. 
And don't forget to check out our weekly ad to see our deals of the week! https://dorismarket.com/weekly-ad/